SOUTHAMPTON -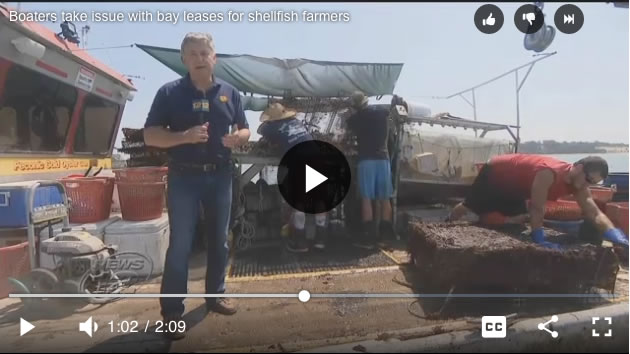 A rise in clam and oyster farming on the East End has some recreational boaters raising concerns.
The state gave the county the right to lease out bay-bottom plots in Peconic and Gardiners bays to shellfish farmers following a public comment period. There are 55 plots, mostly with 10-acre leases.
But some recreational boaters and sailing clubs are complaining about line-marking buoys that they say could potentially pose navigational hazards.
Oyster farmer Matt Ketcham, of Peconic Gold Oysters, says farmers want to avoid conflict and he doesn't believe his plot poses any issues. He says just half of 1 percent of all the acreage in the bay is leased out.
The county is set to issue six new licenses, but the Shelter Island Yacht Club is calling for a moratorium until they can study potential navigational impacts.
"I think they're being a little unreasonable. We're out here year-round trying to make a living. When they're in Florida, we're out here breaking through ice," Ketcham says.